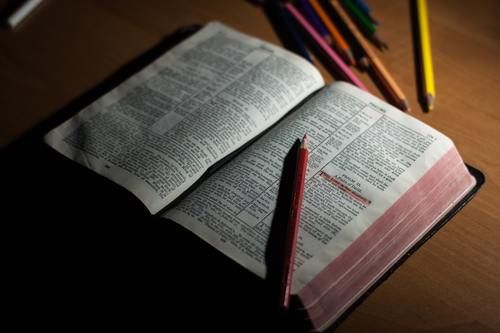 PRAYER VERSE: JOHN 8:31-32
31 So Jesus said to the Jews who had believed him, "If you abide in my word, you are truly my disciples, 32 and you will know the truth , and the truth will set you free."
Praise God for revealing Jesus to us so that we can believe in Him and follow Him. Repent from whatever discouragements or distractions that keep you from abiding in Jesus and His Word. Ask God to help you know the truth of His Word through consistent and constant study. Yield to the freedom that comes through a personal relationship with God and increasing in our knowledge of Him.
Read Colossians 1:9-23; John 8:31-32; John 13:35; Luke 14:26; Matthew 16:24
From these verses, how would you define a disciple of Jesus?
What is the evidence that faith and following Jesus is genuine?
How can you apply these verses to your life today?
"God responds to prayer because when we look away from ourselves to Christ as our only hope, that gives the Father an occasion to magnify the glory of his grace in the all-providing work of his Son. Similarly, fasting is peculiarly suited to glorify God in this way. It is fundamentally an offering of emptiness to God in hope." - John Piper, A Hunger for God: Desiring God through Fasting and Prayer.