Check out this video & the rest of our page to find out more & stay up to date.
Follow us on Instagram! (@grovetx.students)
GOD MADE YOU + WE NEED YOU...
to reach

EVERY STUDENT | EVERY SCHOOL | EVERY NATION

with the love of Jesus.

Whoever you are, wherever you're from --
Welcome to the family!
Follow this link to find our more on how we're responding to COVID, and what we're doing to keep our students & leaders safe.
WHAT WE'RE TEACHING THIS MONTH...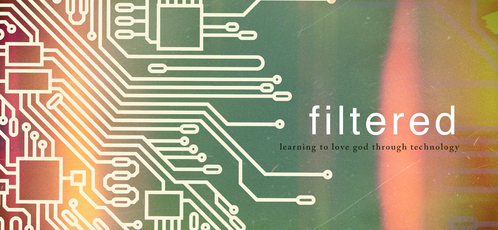 We're addicted to technology. It's normal now. Students spend hours and hours every day scrolling through Instagram, snapchatting their friends, texting, watching YouTube, gaming and that's barely breaking the ice. However, we were never created to be sucked into devices.

'Filtered': Learning to Love God Through Technology, a four-session sermon series, gives students handles to place technology in its rightful place. It doesn't demonize technology (in fact, it shows how we can use it effectively); rather, it helps students get serious about loving the Lord our God by governing how they interact with the digital world. We'll take the Pauline approach of setting the theological groundwork in the first two sessions so that we can dig deep into practical application for the last two sessions.
GroveStudents is a collective of Christ-following students & leaders fighting together to rescue students from death to life! We're all different, but all one family in Jesus Christ!
We exist as a place where students can come together to learn and experience how to live a life WITH & FOR God.
A life as a disciple-maker.
They learn to do this through Christ-centered teaching, examples, experiences, and relationships. We work hard to create a Christ-centered community where every student is welcomed in as family, are free to be themselves while embracing their differences, can experience the way of life that Jesus is calling them to, and are equipped & empowered to respond in a way that glorifies Him with their lives.
Starting September 6th, Middle School students (6th-8th Grade) will meet on Sundays from 9-10am at the Junior High (13125 TX-29, Liberty Hill, TX 78642) and High School students (9th-12th Grade) will meet on Sundays from 5-6:30pm at the Grove Office (12780 TX-29, Suite 200, Liberty Hill, TX 78642).
MS meets the 1st Wednesday & HS meets the 3rd Wednesday of each month for an Outreach Event and/or Game Night! Students can invite their friends, come together & have a purposeful good time! Follow us on Instagram (@grovetx.students) and check out the 'Events' tab of our website or app to stay up to date.
We will post weekly on our Instagram (@grovetx.students) content intended to encourage & inspire students in their daily walk with Jesus. Our hope for these posts is that they'll equip & empower students throughout the week to be disciples that make disciples!
We'd love to hear from you!
Follow this link to let us know how!
Follow this link to start a discipling relationship or to learn more.